FACE-2-FACE West Sussex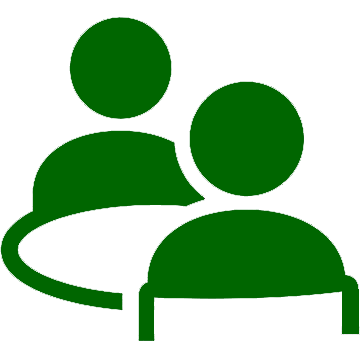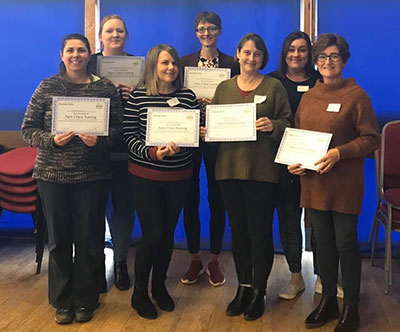 **Owing to the Coronavirus pandemic Reaching Families has adapted its services to meet the needs of families during these difficult times. Please visit our Stay Connected page to see how we are delivering services during the current environment.**
Our befriending service is currently delivered to parents via phone or Zoom. See below for further information on how to access this service.

---
Reaching Families are working with long-standing partners Amaze, to establish a new peer based befriending service in West Sussex for families of children who are undergoing or have recently undergone diagnosis.

Face-2-Face West Sussex provides emotional and practical support to parent-carers. The service is delivered by a team of volunteer befrienders who are all parents of children with additional needs. They have intensive training, undergo DBS checks and are given ongoing supervision. Initially the coordinator sets up a home visit and parents are matched with a befriender. The project is based on a successful Face-2-Face service delivered by Amaze in Brighton & Hove.
Face-2-Face is currently being piloted in Worthing and Crawley but will eventually be available to parent-carers across West Sussex. If you are interested in participating in the project either as a befriender or would benefit from using the service please contact Reaching Families' Face-2-Face Project Co-ordinator, Rachel Fielding on 07535 386687, or via email.
Befriender Training
Following the success of our Face-2-Face befriending project in supporting parent-carers of children who have been diagnosed or going through the diagnosis process, we are pleased announce a new online training course for parent-carers who would like become a befriender and support other families.
Our new six week course starts on the 17th March. It covers a range of subjects including:
Active listening
Verbal and non-verbal communication
Confidentiality and self disclosure
Empathy
Resilience and personal boundaries
At the end of the course we will carry out further safeguarding training and a DBS check, then begin matching you with a parent-carer who will benefit from your knowledge, skills and experience.
To book on to the course or have an informal chat about the project, please contact Rachel Fielding at
rachel@reachingfamilies.org.uk
or call her on 07535386687. Please see
accompanying flyer
for further details.
Outreach Volunteers
Like many small charities Reaching Families has a small team of staff who need help in maximising the number of families we can support across West Sussex. In particular we would really benefit from support with the following:
Providing help to parents and staff at our Umbrellas Support Groups
Promoting our work at various community events
Representing Reaching Families at groups in your local area
Distributing information to pre-schools, GP surgeries and other community venues
If you are interested in any of these opportunities please contact Rachel Fielding using the contact details given above.